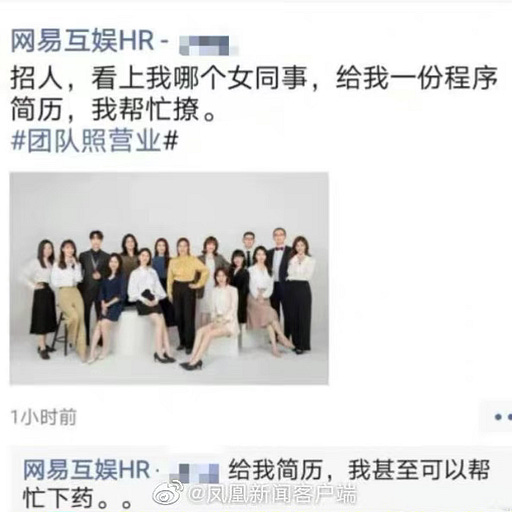 May 29, 2021 • 6M
Weibo got this guy fired | TrendingChinese (now with audio!) | TrendingChinese #4
Our newsletter now has audio!
Was this email forwarded to you? Sign up for the newsletter here.
---
Hi folks!
We hope you have been enjoying our content so far 😊.
Thanks to your comments, we have made some improvements to our newsletter:
🎧 We added audio ! You can listen to this newsletter by clicking the play button down below.

📚 😇 Chinese material is more learner-friendly, with most vocab words in the HSK 3-4 range.

📜 Newsletter is shorter, focusing on just one story.
Please let us know how you like the new version of the newsletter by replying to this email, we'd love to hear what you think!
—TrendingChinese
---
🔥 What's hot on Weibo today: 🔥
😡 A manager at a huge Chinese internet company releases a very disrespectful ad, Weibo users got him fired.
---
Weibo users get manager fired for ad direspectful to women
142k upvotes, 2.5k comments on Weibo
Where did this happen?
"网易"是中国的一家很大的互联网公司。
"Wǎngyì" shì zhōngguó de yījiā hěn dà de hùliánwǎnggōngsī.
互联网公司 |hùliánwǎng gōngsī|internet company
'Wang Yi' is a large Internet company in China.
What happened?
最近,这家公司的HR经理发布了一个招聘广告。里面有所有在公司工作的女生的照片。
Zuìjìn, zhè jiā gōngsī de HR jīnglǐ fābù le yīgè zhāopìnguǎnggào. Lǐmiàn yǒusuǒ yǒu zài gōngsī gōngzuò de nǚshēng de zhàopiàn.
经理 |jīnglǐ|manager

发布 |fābù|to release (a publication)

招聘 |zhāopìn|to hire (employees)

广告 | guǎnggào|advertisement
Recently, this company's HR manager released a hiring ad. Inside was a picture of all the women who work at the company.
What did he write?
他写:"我们在招聘。喜欢公司里的哪个女生,我帮你撩。"
Tā xiě:"Wǒmen zài zhāopìn. Xǐhuān gōngsī lǐ de nǎge nǚshēng, wǒ bāng nǐ liāo."
撩 |liāo|(slang) to flirt with somebody. e.g. "他是一个很喜欢撩女生的男人。"
He wrote, "We are hiring. Whichever woman you like, I'll help you flirt with her."
Weibo was furious 😤
微博上的人都非常生气,觉得这个是不尊重女生的广告,想要这个经理被炒鱿鱼。
Wēi bó shàng de rén dōu fēicháng shēngqì, juédé zhège shì bùzūnzhòng nǚshēng de guǎnggào, xiǎng yào zhège jīnglǐ bèi chǎoyóuyú.
不尊重 | bù zūnzhòng | to disrespect

被炒鱿鱼 |chǎoyóuyú|(slang) to be fired. Literally means "to be stir-fried octopus." 🐙 This term is commonly used in China to mean "getting fired."
People on Weibo were extremely angry, feeling that this ad was disrespectful to women; they wanted the manager to be fired.
Manager was fired 🍳🐙
这个HR经理后来道歉了,已经被炒鱿鱼。
Zhège HR jīnglǐ hòulái dàoqiànle, yǐ jīng bèi chǎoyóuyú.
The HR manager later apologized, and has already been fired.
---
Thanks for reading our fourth issue! 🎉 Missed our previous issues? Check them out here!
Subscribe to our 📺 YouTube channel and follow us on 🐦 Twitter at @trendingzh!
Have feedback for us or suggestions for improvement? Please reply directly to this email with your thoughts, we'll respond to you 📧!
Until next time,
❤️TrendingChinese